Symptoms of Zika Virus

Mild fever
Rash
Conjunctivitis
Muscle and joint pain
Malaise or headache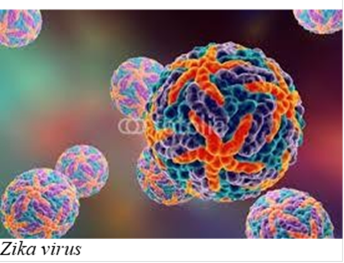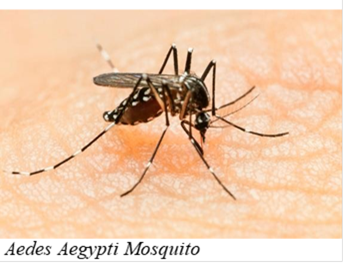 Experts believe that the incubation period of Zika virus disease is estimated to be 3 to 14 days and the symptoms typically last for 2 to 7 days. Most people with Zika virus infection do not develop any symptoms, according to the World Health Organization (WHO).
The following preventive measures should be considered by travelers:
All travelers need to take individual protective measures to prevent mosquito bites.
Travelers having immune disorders or severe chronic illnesses should consult their healthcare advisor or seek advice from a travel clinic before travelling.
Pregnant women who are want to become pregnant, and plan to travel to the areas experiencing zika infection should discuss their travel plans with their healthcare advisor and to consider postponing their travel to affected areas, especially to areas with widespread infection.
The following personal protection measures to avoid mosquito bites are as follows
Using mosquito repellents in accordance with the instructions indicated on the product label and not to use on children below three months of age.
Wearing long sleeved shirts and long pants, especially during the peak hour of mosquito activity (morning and evening time).
Using mosquito nets, whether they are impregnated or not, is essential if accommodation is not adequately screened or air conditioned.
Travelers showing symptoms compatible with dengue, chikungunya or Zika virus disease within 2-10 days after returning from zika virus affected area should consult their doctor.
Pregnant women who have travelled to areas with Zika virus infection should mention their travel during parental visits in order to be assessed and monitored appropriately.
Treatment of Zika virus infection According to US CDC, there is no specific medicine or vaccine for Zika virus. Here's all you need to take care of
Immediately, treat the symptoms.
Get ample amount of rest.
Drink enough fluids to stay hydrated.
Take medicine such as acetaminophen (Tylenol®) to reduce fever and pain.
Do not take aspirin and other non-steroidal anti-inflammatory drugs (NSAIDS) until dengue can be ruled out to reduce the risk of bleeding.
If you are taking medicine for another medical condition, talk to your healthcare provider before taking any other additional medication.
Awareness Programme

The government issued a guideline to all states/UTs administration to increase their awareness among healthcare sector about zika virus and its possible link with adverse outcomes ( feotal loss, microcephaly etc). And also provide preventive measures for source reduction of mosquito breeding – clean and cover container, water tank, flower pots or tyres where mosquitoes cab breed. During outbreaks of virus, spraying of insecticides should be carried out as per National vector borne disease control guideline.
Co-operation with International agency

National Council of Disease Control, New Delhi is continuously in touch with International Health Regulations (IHR) and WHO to seek/share information about affected countries and updates on ongoing epidemic.
Research and Monitoring

Indian Council of Medical Research has been mandated to identify the research priorities and take appropriate action against outbreaks. The situation would be regularly monitored by the Health ministry and the guideline will be updated on daily basis.
Kanpur Smart City Integrated Command and Control Centre
Toll Free No. 18001805159