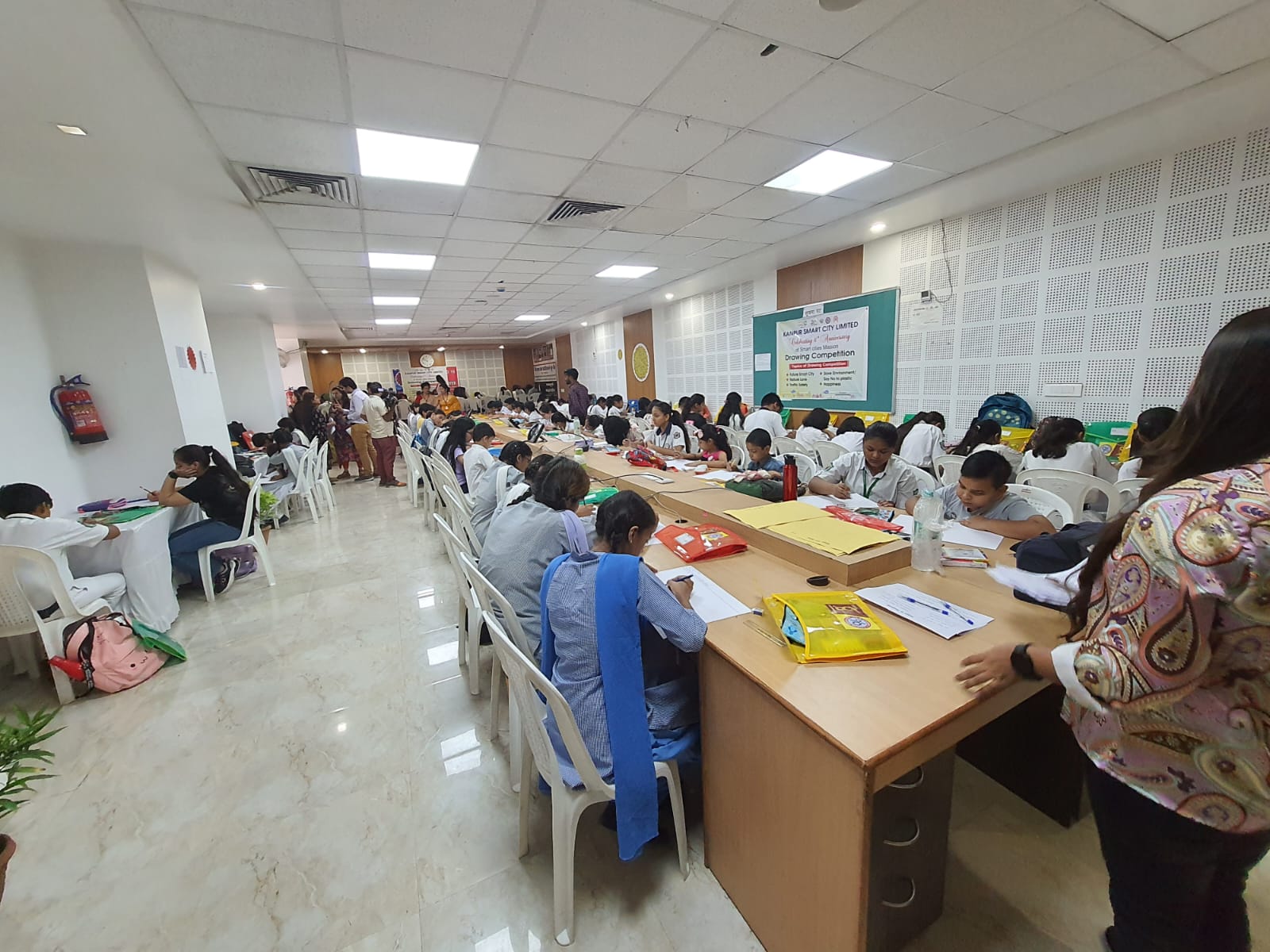 26 June,2023
On the 8th Anniversary of Smart Cities Mission
On the 8th Anniversary of Smart Cities Mission, Kanpur Smart City limited has organised a student level drawing competition. Students have shown their tremendous vision through their paintings on ♦️Future Smart City, ♦️Save environment/Say no to Plastic, ♦️Nature Love, ♦️Traffic Safety & ♦️Happiness.

Kanpur is the 11th most populous urban city in India, largest urban agglomeration in Uttar Pradesh.

NEWS & EVENTS
---
Kanpur gets third prize in India Smart City Contest. ...
26 June,2023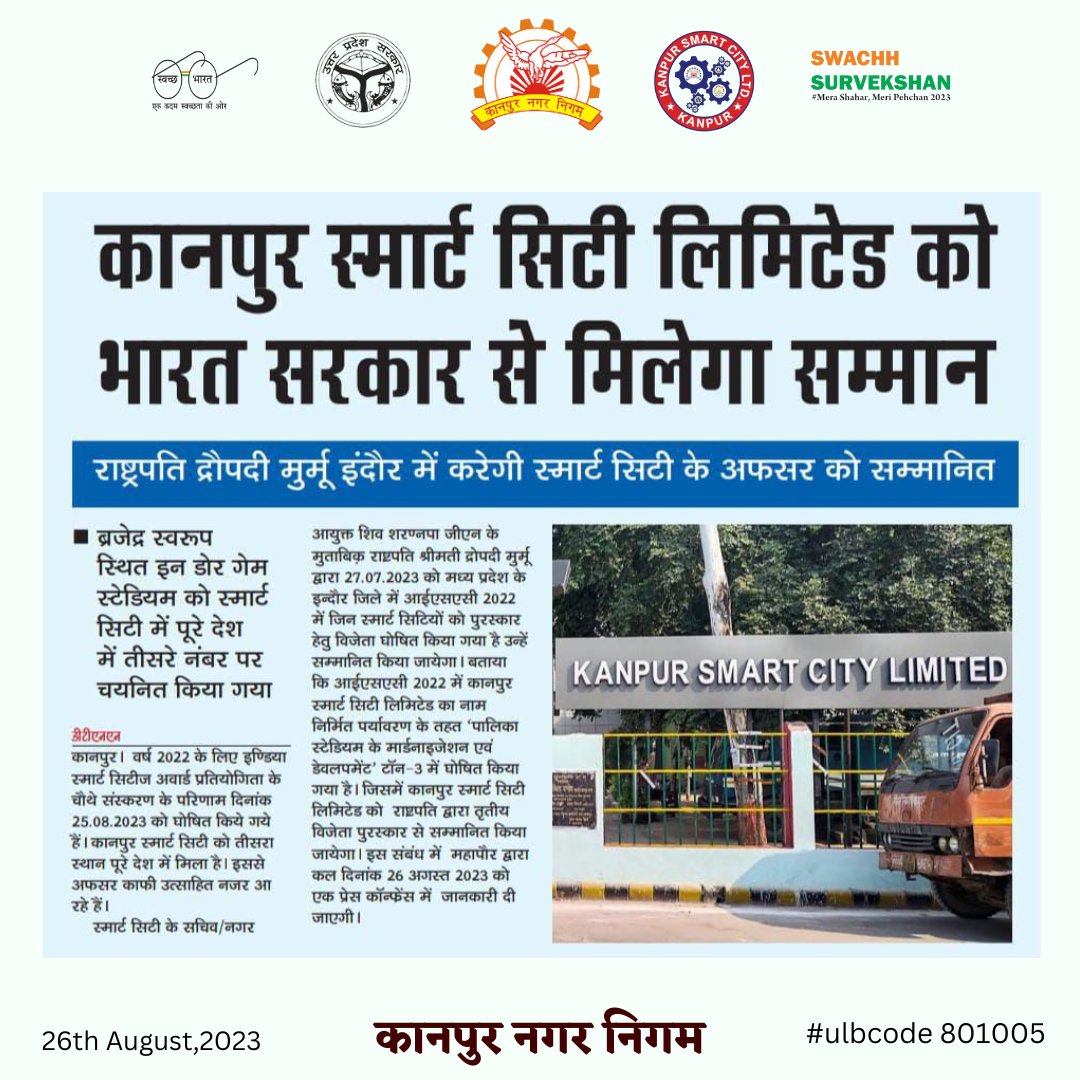 Government of India will honor Kanpur Smart City Limited with the ...
26 June,2023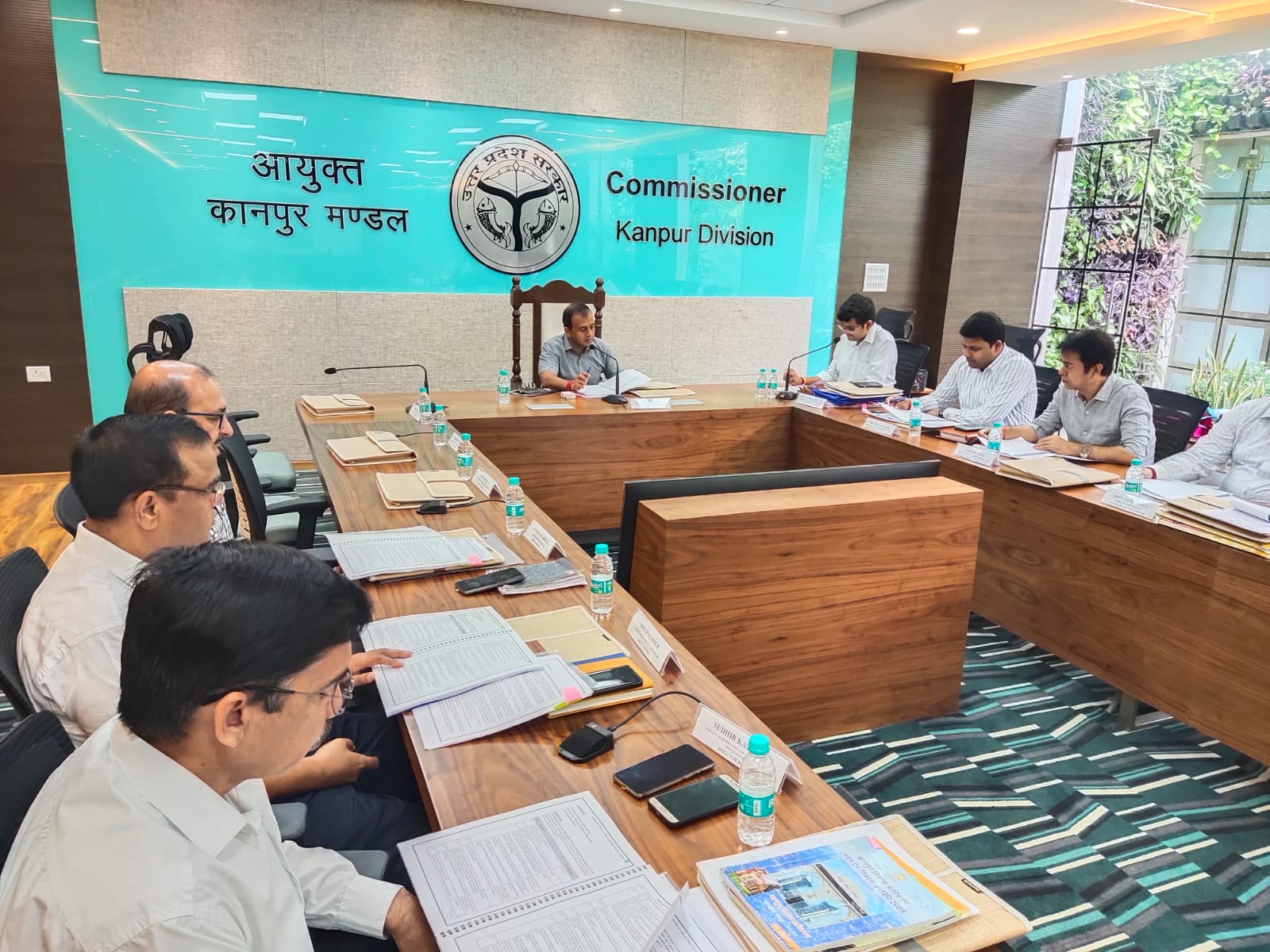 The 16th Board of Directors meeting of Kanpur Smart City Limited ...
26 June,2023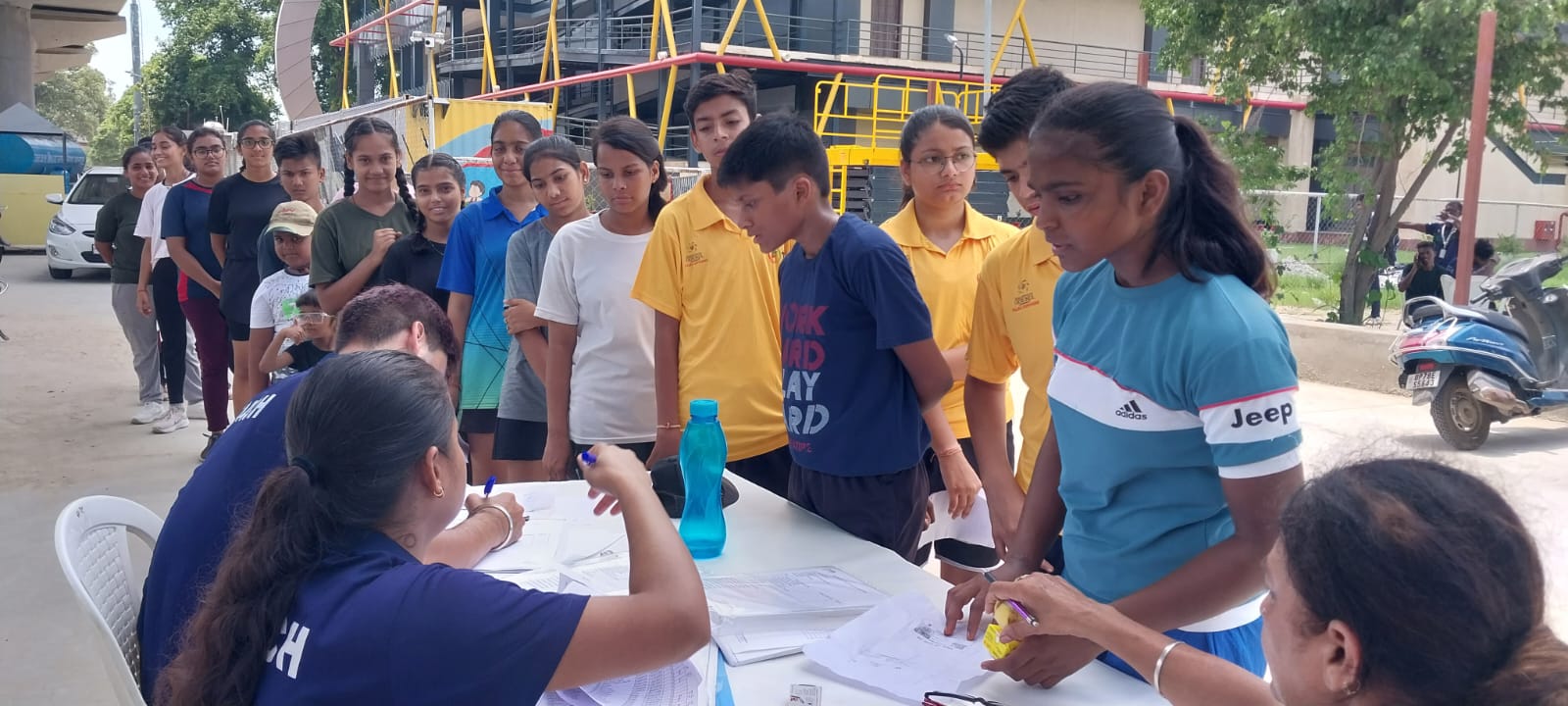 Kanpur smart city limited in a joint venture with The SportzHub o ...
26 June,2023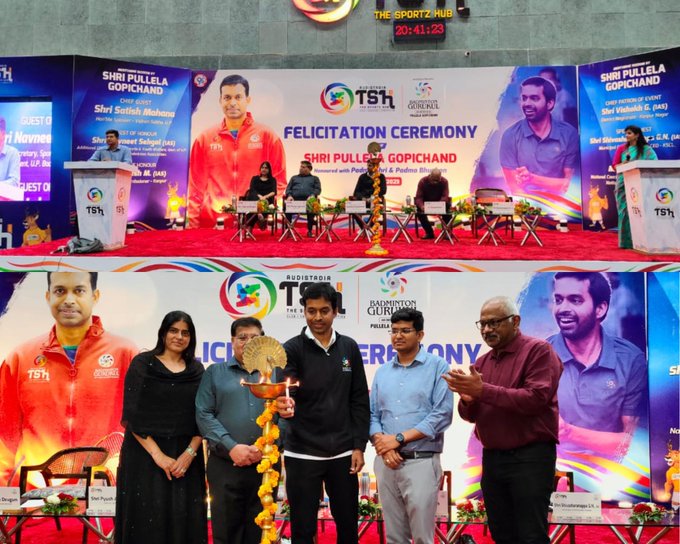 "Kanpur Smart City celebrating 8th Anniversary of Smar ...
26 June,2023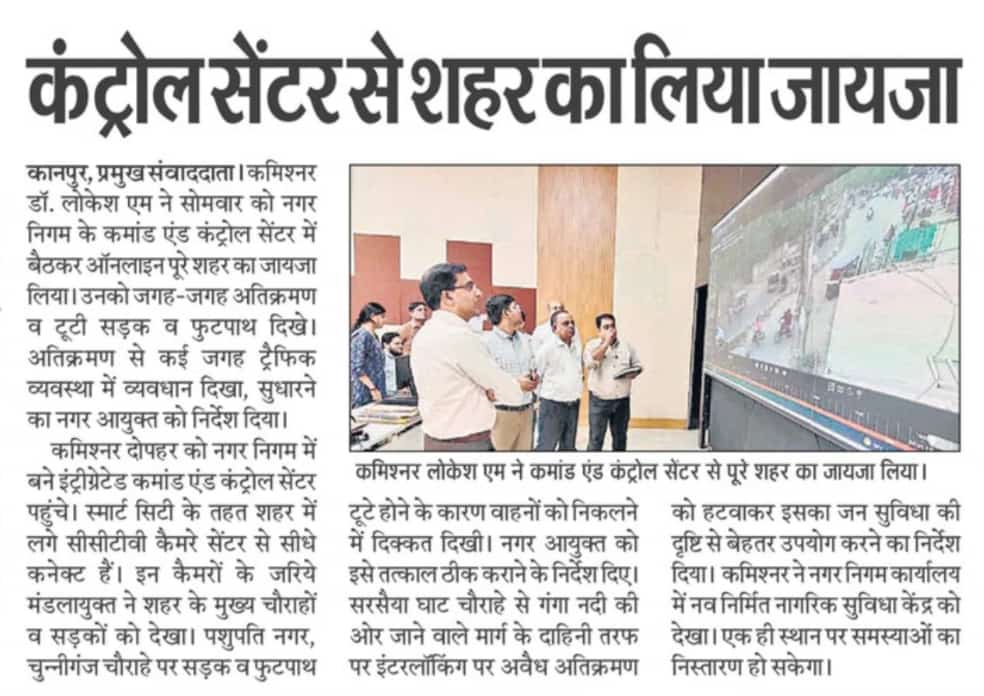 Commissioner Sir reviewed the entire city from the ICCC Control C ...
26 June,2023
commissioner sir take the inspection of renovation works of the p ...
26 June,2023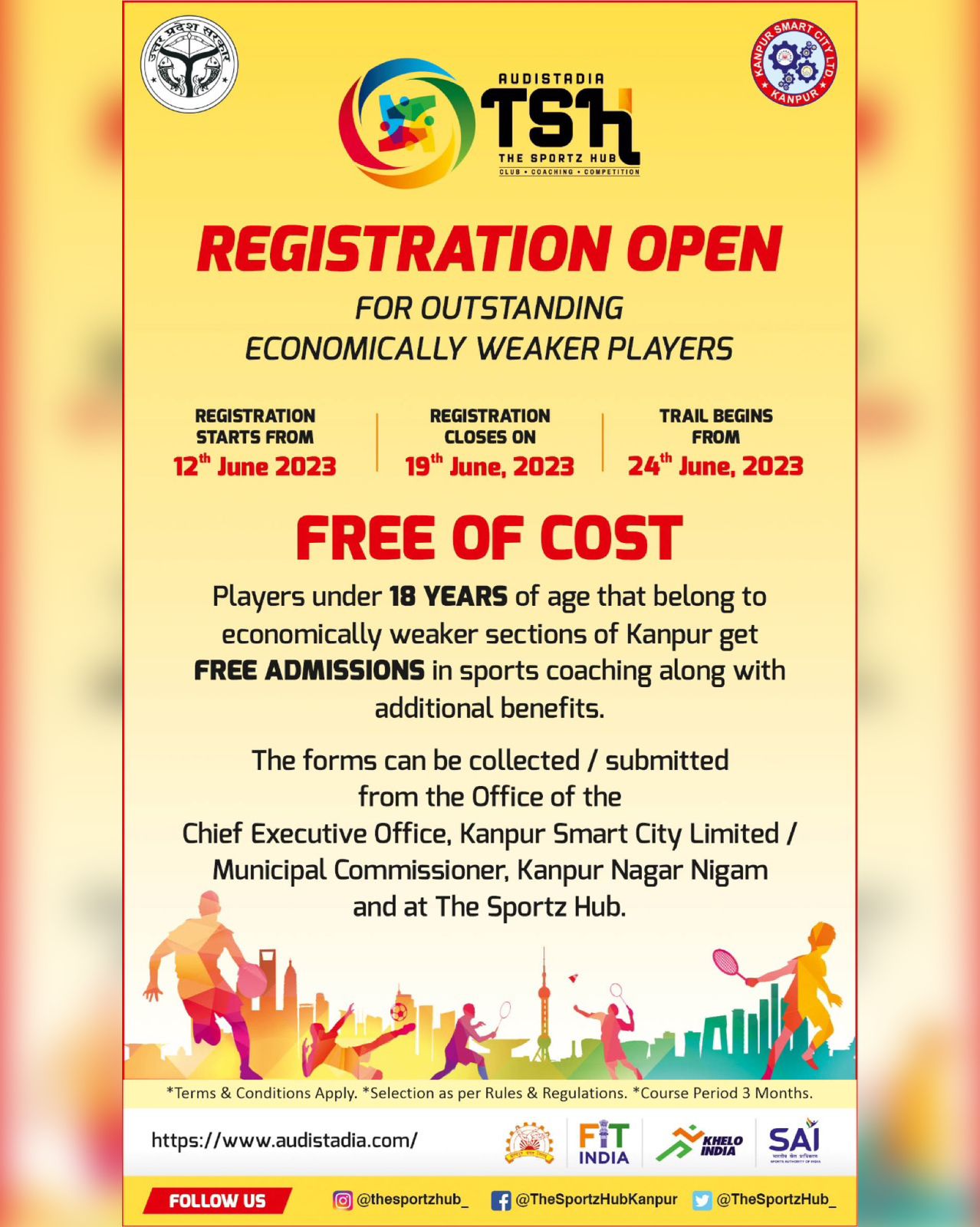 Registration Open for Economically Weaker Players at The Sports H ...
26 June,2023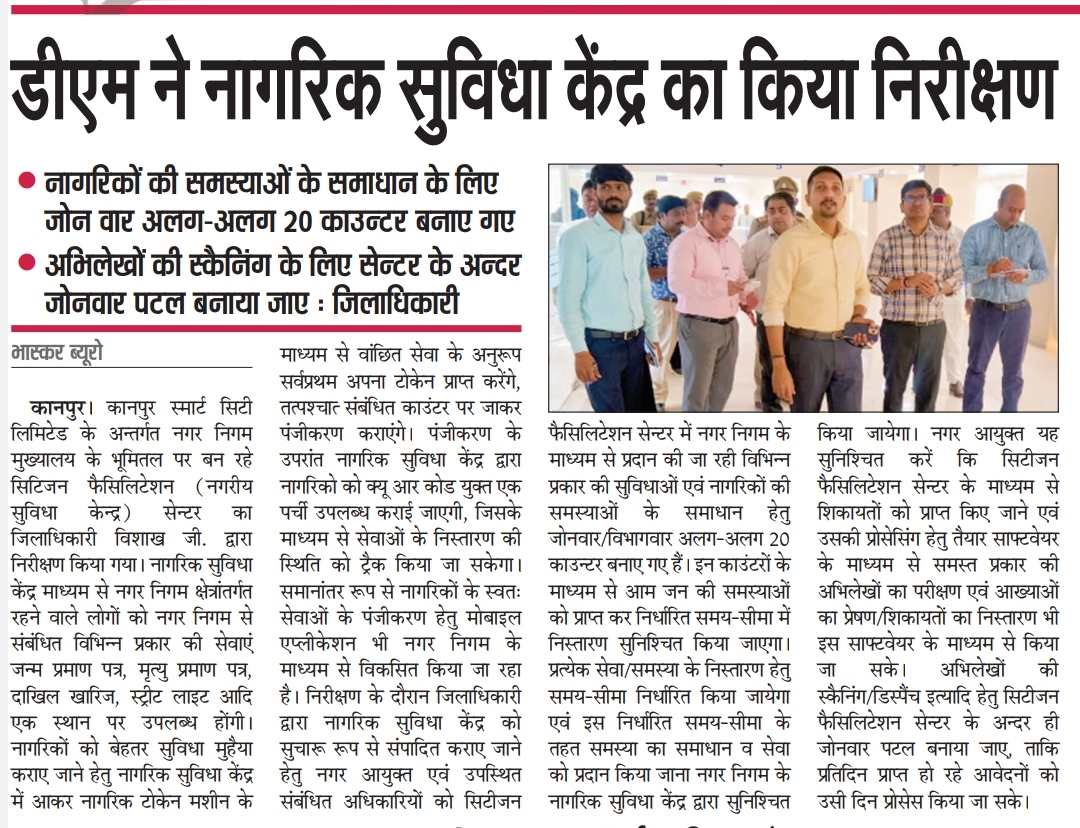 The Citizen Facilitation (Urban Facilitation Center) center being ...
26 June,2023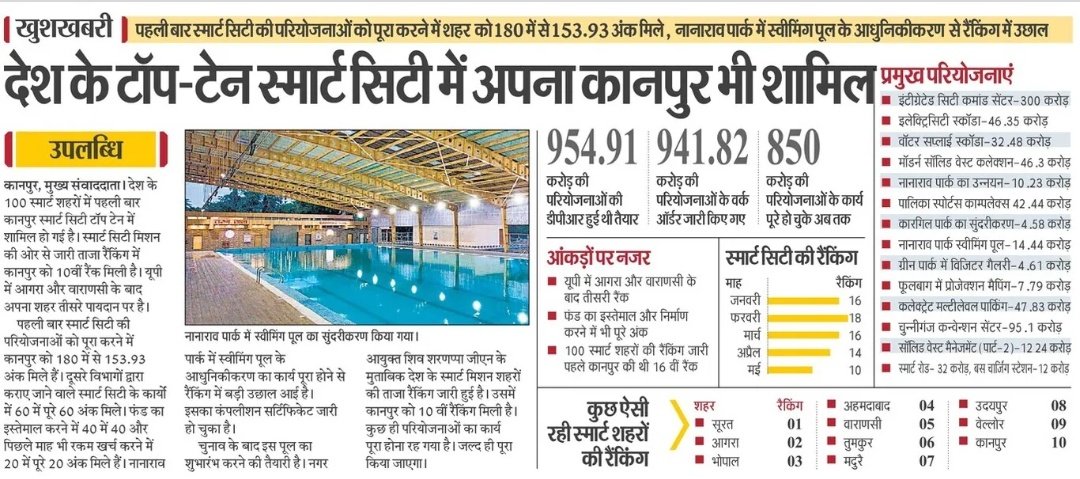 Our Kanpur is also included in the top ten smart cities of the co ...
26 June,2023